We all have bad days. The days when we're just sad, angry or hopeless for some reason or for no reason at all. Sometimes, they last for a few hours but sometimes, a bad mood can extend till the next day ruining our mornings and making us feel worse. During these times, it's always best to find a way to deal with the mood before it becomes worse. I hope this post helps.
There are so many ways of improving your mood and the method used depends on the individual person. I've done my best to curate a list for as many personality types as possible. I hope at least one item in this list helps you if you're ever in need of a better mood or mind-set.
1. Read a book
As a certified bookworm, this was the first idea that came to my head. It's a wonderful feeling to immerse yourself in a good fiction and lose yourself to the plot of a good book. The book doesn't even have to be fiction. It can be a non-fiction, motivational book too! A story about a beloved celeb's climb from "grass to grace" can improve anyone's mood. However, this can also be bad because you may begin asking yourself why you aren't a celeb and begin doubting and hating yourself.
Note: I advise that if you're picking a non-fiction to improve your mood, be careful with what you pick.
2. Watch a movie or TV series
I love movies! My mum always complains about how I have so little discipline towards books and movies and I totally agree 😅 If you need a way to improve your mood, why not try that new movie that just came out, an old movie you love or a TV series? Pick a movie in a genre you love and enjoy it!
Note: I advise not to watch movies for too long though. Being exposed to the lights for too long may cause headaches and nausea. Take it from someone who watches too many movies 😉
3. Sleep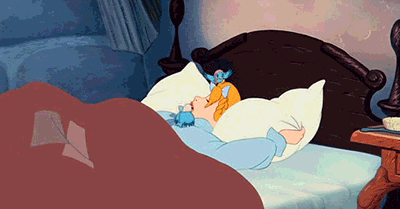 Hold on! Hear me out first! 😂😂 If your bad mood is caused by an actual problem, sleep will make your mood worse because you'll wake up and be faced with the same issue you were trying to avoid. It's never a good plan. However, if your bad mood is caused by a minor issue like someone making you angry, I advise you to sleep it off. You'll wake up relaxed and refreshed.
4. Listen to music
Music has proven to be very therapeutic and there are many studies like this one that point to the usefulness of music in our lives. It makes the world brighter and clearer. Just open your favourite playlist and listen. If you're at home or anywhere you feel comfortable, dance along too. You don't have to have great dance moves. Just move your body along to your best songs in any way you can and you'll find yourself becoming happier and feeling better.
5. Clean
I'm following a lot of writers on Twitter and they always talk about how much they clean their homes while writing or if they're stuck on a chapter. This point is inspired by them. Cleaning is stressful. Oh yes, it is! It can also be a very annoying chore when you start but I assure you that when you're done, you'll step back, look at the space you've cleaned, arranged and made beautiful with your hands and you'll feel a sense of rightness and self-fulfillment that will improve your mood instantly. And a bonus is that your space looks better!
6. Cook or bake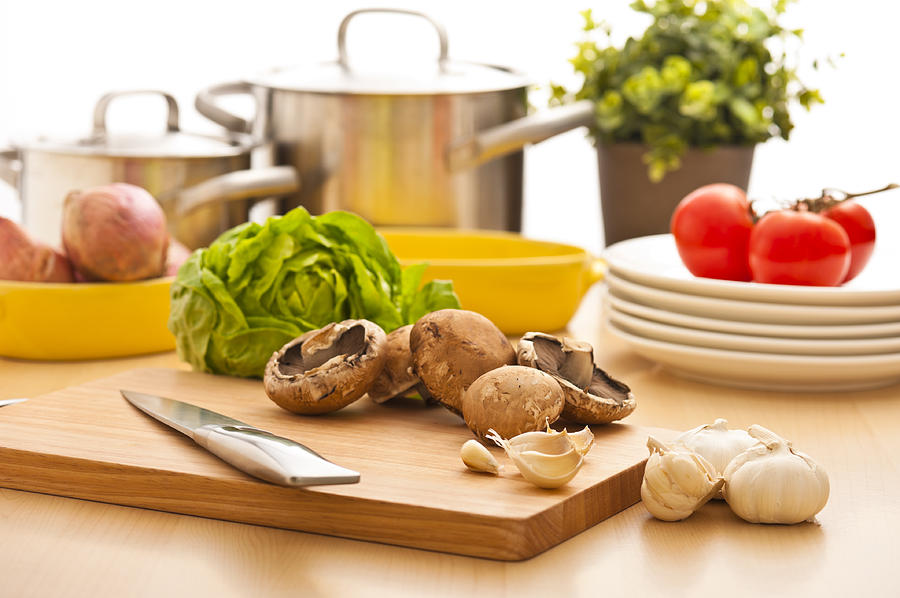 If you hate cooking or baking, move on to the next point 😂😂 Don't worry, I hate it too. You're not alone 😅 This point is for my chefs in the house! If you love cooking, baking or just playing around in the kitchen, then, do that! You can check out your favorite food blogger to see any new foods you can cook or you can stick with something already familiar. Just put on your apron and go do what you love! 💗
7. Meditation/ Exercise
A lot of people (including me at one time) drastically underestimate the effects of meditation. "It's something hobos do after all". No, it's not. Meditation has been proven to calm you down, steady your heart rate and so, make you feel better. Exercise is a more stressful version but if you love routine, combine point 4 with this and you'll find yourself a much happier person after some time. There's a bonus here too; you're getting healthier!
8. Write
I have no idea why I made this point the 8th on my list lmao but I'm leaving it there. Writing like listening to music can also be very therapeutic. You can start a short story, novel or write a poem. You can even start writing that blog post you've been putting off forever. It's a really nice feeling to think of something, put it down on paper (or device) and have your thoughts transcribed beautifully into words.
Note: Writing can frustrate many people. I advise you to go into this one very carefully.
9. Be creative: Design or make something
Where are my artistic people at? 🙌🙌 Do you like to draw, paint, sculpt, involve yourself in DIY projects and so on? Then, this point was made perfectly for you. Get your creative hands working doing something you love. If it's a DIY project, you can get many ideas on YouTube. You just need the right materials and viola, your mood is improved and you're happier
Note: As a creative, you may suffer from self-doubt or end up hating the work you produced. So, like in point 8, I advise you to be very careful picking this option to improve your mood. It can backfire badly.
10. Shop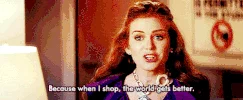 I laughed so hard when I thought of this. A broke student talking about shopping?? 😂😂😂 Don't mind me lol. If you've got the money, go shop! You can buy a new wallpaper for a room, some nice decorative figurines or the basics like shoes, bags and CLOTHES! Put that credit card to good use in your best stores and watch your mood get instantly better!
Note: Please don't become broke shopping too much. Also, I advise not to buy online but instead, buy in actual physical shops. You don't want to spend $300 on a gorgeous dress and have an ugly piece of clothing sent to you. Your mood will deflate and you'll be back at square one.
Writing this post made me so happy and I hope it makes you just as happy reading it!
Let's discuss: what method do you use to improve your mood? Have you used any of these methods? Did it work? Tell me your story!
If you like this post, please share using the icons below! Thank you!
~~NOTE: If you're using a phone to read this and you can't find a comment section, please scroll to the end and click on the white box.
Subscribe so you don't miss more blogging tips, skin care tips, motivation and bookish posts directly to your inbox. No spam, I promise 😊
If you like my content, please donate to the blog:
Connect with me on: Twitter | Pinterest | Facebook | Bloglovin' | Instagram | Goodreads